Level Up!
with Ryan Summers
Description
In Level Up, you'll explore the ever-expanding field of Motion Design, discovering where you fit in and where you're going next. By the end of this course, you'll have a roadmap to help you get to the next level of your Motion Design career.
Registration Starts
Now Open
Course Starts
As soon as you register
Highlighted Features
Over 4 hours of video instruction
In-depth PDFs to support your learning
Podcast interviews with industry leaders
Level Up Your Career
Motion Design is an ever-changing field full of new tools, techniques, and specialties to explore. So how do you know where to go next? How can you align your goals—both personal and professional—with where you want to be? This course will help you find the answers to these all important questions and more. By the end, you'll have a clear path to help you pursue your goals and aspirations, and get you to the next level of your career.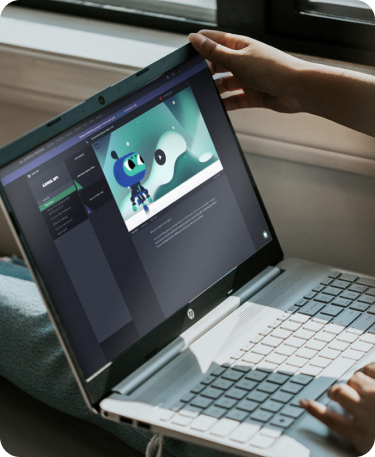 Course Instructor
Ryan Summers
Type Lover. Pixel Peeper. Light Bender. Pencil Pusher. Curve Operator. Throw in Root Beer Aficionado, Hockey Fanatic, and International Man of Art & Science, and you've got the general idea of Ryan Summers. He's worked with the likes of Guillermo Del Toro and JJ Abrams, and is currently a Creative Director at School of Motion where he teaches students to design and animate for the wild world of motion design. He's just as likely to talk your ear off about the Scientific Method as a Design Lifestyle™ as debate why there is no further-refined pop music than the unreleased B-sides of early Oasis. Please approach with caution, high fives, and a firm handshake. He will not bite.
Instructor's Clients Include:
How much does it cost?
This one's on us!
FREE
Register to start learning today
FAQs
I'm new to Motion Design, can I take this course?

How long will this course take to complete?

I don't want to take the course, I just want to take the Career Assessment Quiz.