Back to Blog
Ryan Summers Joins School of Motion as 2D Creative Director
A Letter from Ryan Summers on Joining SOM as New 2D Creative Director
Why am I Joining School of Motion?
I got my foot in the door at

Imaginary Forces

thanks to a friend of a friend, who went up and down her Rolodex twice over and ended up at me.

I was named Creative Director for my hometown-hero studio

Digital Kitchen

thanks to Chad Ashley, who made it happen (more on him in a second).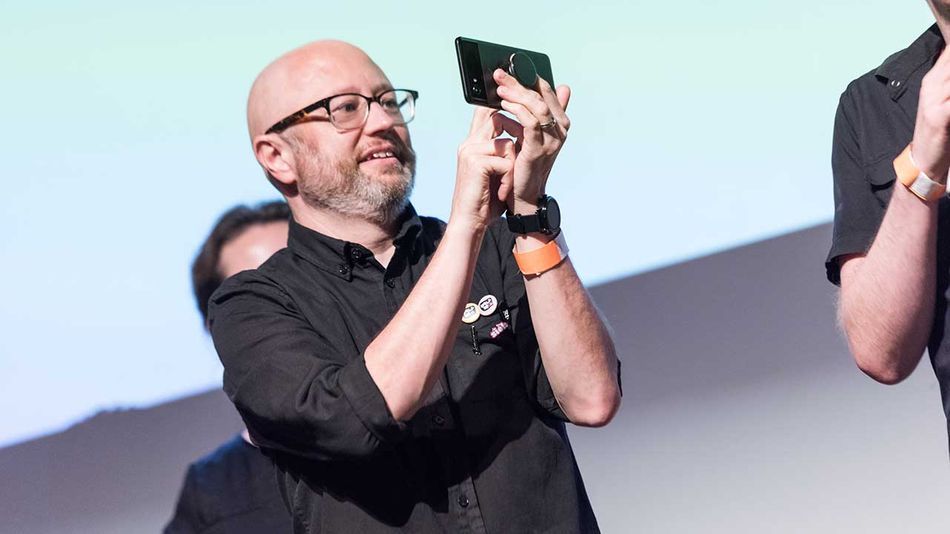 He showed me how many times it takes to say

no

just to get to the right

yes

.

He proved to that, while not

everyone

can become a great artist, a great artist can come from any

where

.

He taught me how to motivate a team to move mountains — without ever having to ask.
Classes.

EJ, Joey and I are already brainstorming where to take SOM next, but we want to hear from

you

— in this world full of YouTube tutorials, Patreon subscriptions and new apps filling up pipelines every day, on what are

you

struggling? 

Community.

The School of Motion community is

strong,

but I think there's more we could do to foster further communication. There are people everywhere who aren't being heard or seen but want and deserve to be part of this exciting industry — and I want to explore how we can use our platform to elevate more motion designers and help fellow artists, potential employers and future clients discover you.

Connections.

I think we do a

great

job training you — but we can do a better job facilitating your professional growth. Whether you're first starting your career, looking to level up or wondering about your next step as an industry veteran, we can connect you. Looking to collaborate? Need an introduction to a creative director at your dream studio? Want advice on how to expand your own

studio? We can help.

Futureproofing.

The industry is growing exponentially

, with new screens, software and systems for collaboration; we're real time, experiential and interactive — and I'm on a mission to do our industry's due diligence, identifying and sharing new tools, canvases, and opportunities.
More Advice from the Best
What advice do you wish you had known when you first started in motion design?

What is a common mistake that new motion designers make?

What's the difference between a good motion design project and a great one?

What's the most useful tool, product or service you use that's not obvious to motion designers?

Are there any books or films that have influenced your career or mindset?

In five years, what's one thing that will be different about the industry?
Produce Your Own Remarkable MoGraph Projects